End to End Customer Experiences
We service your customers through their channels of choice to achieve success
Tactical and Strategic
With insight and business intelligence, we will work with you on predicting and getting ahead of the curve with our Data Science team. This allows us to tactically determine what we can do to improve the customer's journey and work with you to strategically move to the overall business objectives.
SALES
From the very beginning of the customer journey we will be there to help support and guide.
We have extensive experience in Lead Generation, New Acquisitions, Upselling and Cross selling, Proactive Renewals and Retention.
CUSTOMER SERVICE
Acquiring new customers and keeping them is one thing. Servicing them to the highest standards is another skill.
We have a high calibre of skilled resources whose primary objective is to service the customer through any channel. From traditional such as phones or email, through to non-traditional channels such as social media and knowledge bases, we have it covered.
A proactive end-to-end Experience for you and your Customers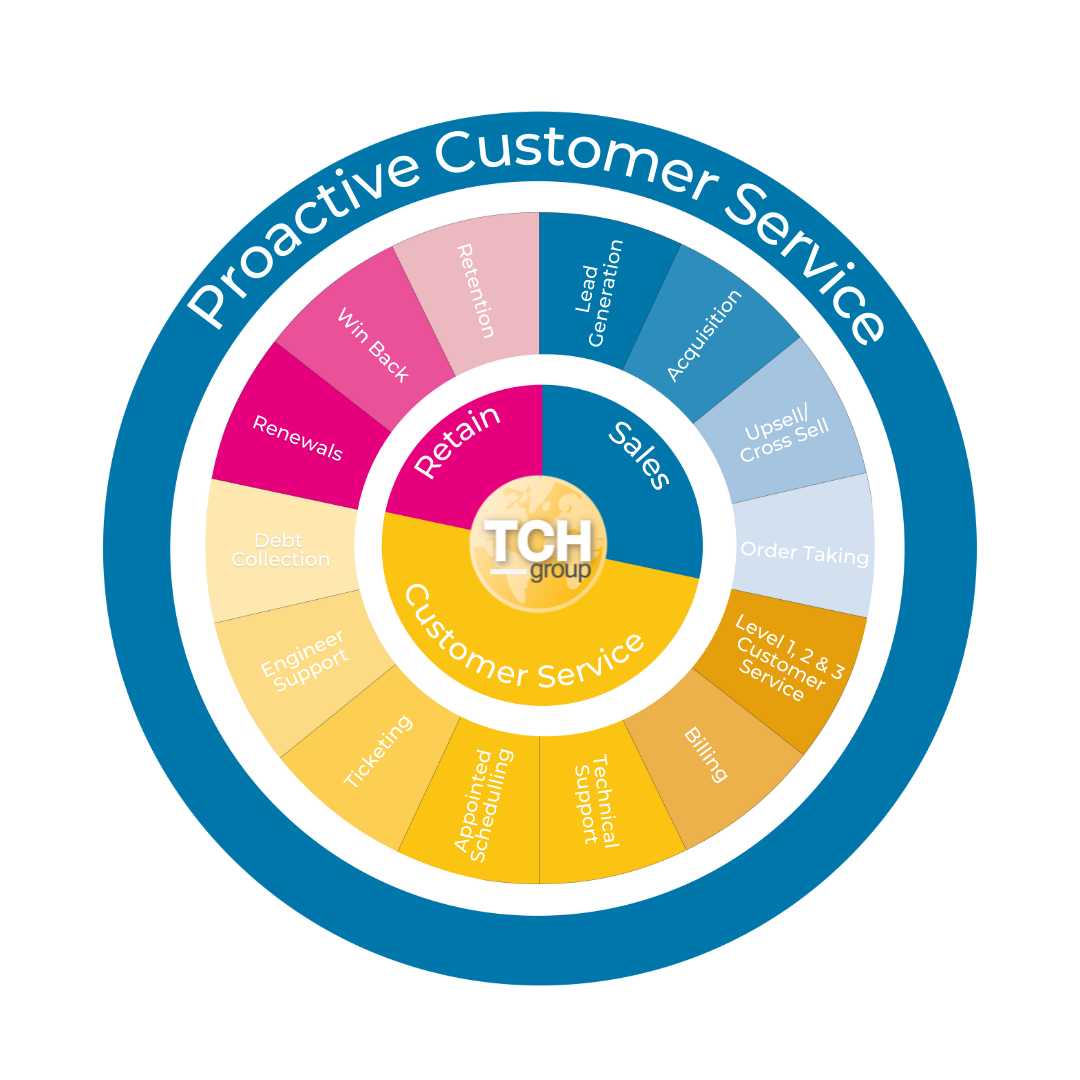 It's not rocket science.
We are experts in what we do and take great pride in it.
We do this through an ongoing service improvement approach. Always looking to enhance and improve what we do for the end customer. The goal is simple – give the best experience in a consistent manner. This is measured in a balanced scorecard way; such as NPS, first contact resolution or CSAT.